On September 3, 2018, Kou Zhongchang, the chairman of Zhongkun Julin Group, and Wu Jingcai, the deputy general manager of Zhongkun Julin, were invited by the Hohhot City Major Project Office to attend the 6th Inner Mongolia "Prairie Talents" high-level talent cooperation and exchange meeting in Inner Mongolia Autonomous Region. Under the witness of leaders at all levels in Hohhot, the Inner Mongolia Financial Investment Group successfully signed an agreement to form a joint venture company with the China-Russia-Mongolia Headquarters.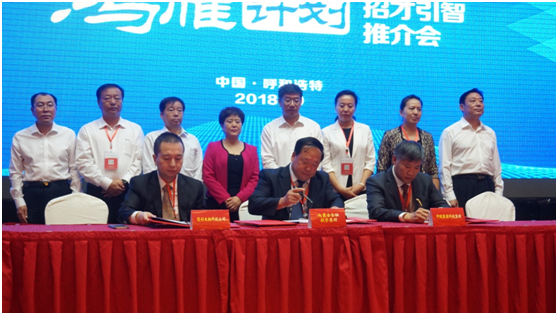 After the establishment of the Headquarters, the main function is to establish the trade finance settlement center of China, Russia and Mongolia and its 500 subsidiaries, and establish six functional sections to effectively solve the problems of resources + mining + processing + logistics + trade + finance. The annual trade volume reached 100 billion yuan, which was recognized and supported by relevant government leaders.
After the meeting, Kou Zhongchang, Chairman of Zhongkun Julin Group, accepted an interview with the reporter, told about the layout and prospects of the Headquarters, and expressed gratitude to the government for actively promoting the establishment of the China-Russia-Mongolia headquarters.