From August 10th to August 12th, 2017, the general manager of the post-Baikal Territory Development Group Co., Ltd., Bleukov Alexander, the representative of the post-Baikal Territory Railway Transport Institute, Demetrius Mihaiil, Jacques Vreve Dmitri and the Russian partner represented by technical consultant Sergei came to Beijing to visit the headquarters of Zhongkun Julin (Beijing) Technology Group Co., Ltd. Kou Zhongchang, chairman of the Zhongkun Julin Group, and the senior leaders of the group warmly welcomed them. During this period, the two sides conducted in-depth discussions and exchanges to deepen mutual understanding, and lay a solid foundation for future cooperation.
The business meeting was based on the Fourth China-Russia Expo, which was co-sponsored by the Ministry of Commerce, the government of Heilongjiang Province, the Ministry of Economic Development of the Russian Federation, and the Ministry of Industry and Trade of the Russian Federation in June this year. In the Corporate Cooperation Matchmaking Conference, the contents of the cooperation letter of intent reached on the cooperation between the two brown coal mine projects of "Pogranic Noyer" and "Prio Zelnoye", and the two sides discussed the details of the implementation of the project. The whole meeting is divided into four processes, that is, China and Russia respectively introduce the background, strength and advantages of the companies they represent; Russia introduces existing coal resources and quality parameters, and both parties negotiate on future market and technology introduction; The project company structure construction and project operation mode; finally, Kou Zhongchang, chairman of the Zhongkun Julin Group, signed a memorandum with the Russian representative and signed a letter of intent for the preparatory work required to start the formation of the joint company.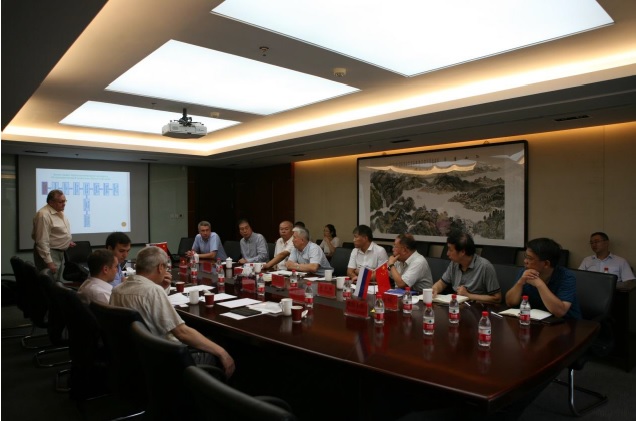 After the meeting, Chairman Kou Zhongchang hosted a banquet for the Russian representative and said that Russia is China's largest neighbor with extremely rich energy resources and is also one of the countries with active trade with China; and Zhongkun Julin Group has excellent technology, talents and experienced overseas investment teams. The Sino-Russian cooperation, is not only a positive response to China's "One Belt, One Road" call, but also a strategy for the Group to expand the Far East market, build an industrial economic chain, and promote new trade growth points. The cooperation with the post-Baikal Territory will greatly promote the Sino-Russian border trade and jointly create a win-win situation.